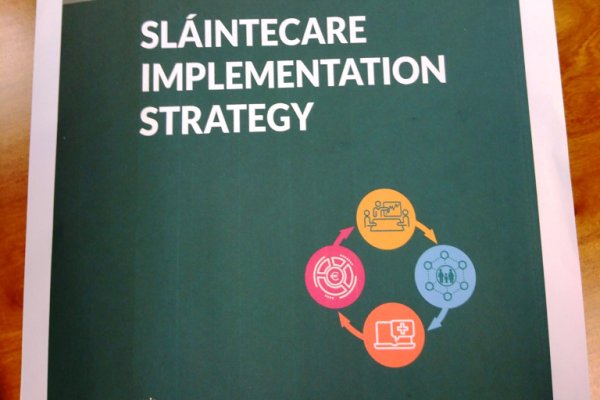 Sláintecare Needs "Urgent Recommitment" say Health Unions
Ireland's major health unions today (Thursday, 9th September) called for an "urgent recommitment" to the Sláintecare health reform programme, following the resignation of two senior officials associated with the project.
Professor Tom Keane (Chairperson) and Dr. Laura Magahy (Executive Director) both stepped down from their positions with the programme. In his resignation letter, Prof. Keane said that the requirements for implementing Sláintecare were "seriously lacking".
Members of the the Irish Congress of Trade Unions Health Sector Group, including the INMO, SIPTU and Forsa, who represent workers across the health sector, have now jointly called for:
The Oireachtas Health Committee to be reconvened to look into the resignations;
The Minister for Health to clearly renew his commitment to the Sláintecare project;
A commitment to transition funding for Sláintecare in the upcoming budget;
A return to the original principles of the Sláintecare plan, including basing the project office in the Department of the Taoiseach and the creation of regional authorities.
Congress Health Sector Group Coordinator, Macdara Doyle said:
"The resignations of Sláintecare's most senior official are deeply worrying. COVID has further exposed the weakness of a two-tier health service. Now is the time to redouble our efforts on healthcare reforms, not fall back.
"The resignations should serve as a wakeup call for the political system. Sláintecare has cross-party support – it is well beyond time that it becomes a reality.
"The Oireachtas Health Committee needs to meet on this matter urgently. The Minister for Health needs to make a clear commitment to the plan and this has to be backed up by firm commitments from his colleagues in government."