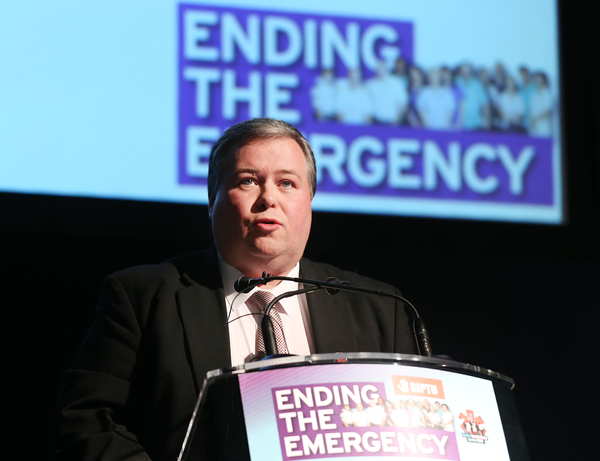 SIPTU welcomes lifting of HSE recruitment embargo for all health workers.
SIPTU Health representatives have today (Sunday, 8th March) welcomed written confirmation from the Health Service Executive (HSE) that all barriers to the recruitment of health staff has now been fully lifted in an effort to support critical clinical services in dealing with COVID-19.
SIPTU Divisional Organiser, Paul Bell, said: "The fact that there will be no obstruction to the recruitment of essential health workers can only assist in the fight against COVID-19. Our members are on the front line of our health service and are committed to doing all they can to protect their patients, their families and the general public against the spread of this virus. It is essential our members have the appropriate safe staffing levels, resources, including personal protection equipment and training, to ensure they are best placed to fight the threat of coronavirus against our communities."
The HSE also confirmed it will fast-track all other avenues of appointment in order to bolster staffing numbers as quickly as possible, including reaching out to health workers who left the service for reasons of retirement, career break and secondments.
He added: "The fight against COVID-19 will require a multi-layered approach to include screening in the community. Our members within the National Ambulance Service will be central to this effort by undertaking the screening of patients or members of the public deemed to be at risk of the virus. If they are to be successful, it is vital all resources required are available to them in the weeks and months ahead."
SIPTU Health Division is one of the largest unions within the health service with over 42,000 members. The union represents a wide variety of grades such as Paramedics, Radiographers, Health Care Assistants, Nurses & Midwives and General Support Staff including Catering Assistants, Porters, Household and Security personnel.