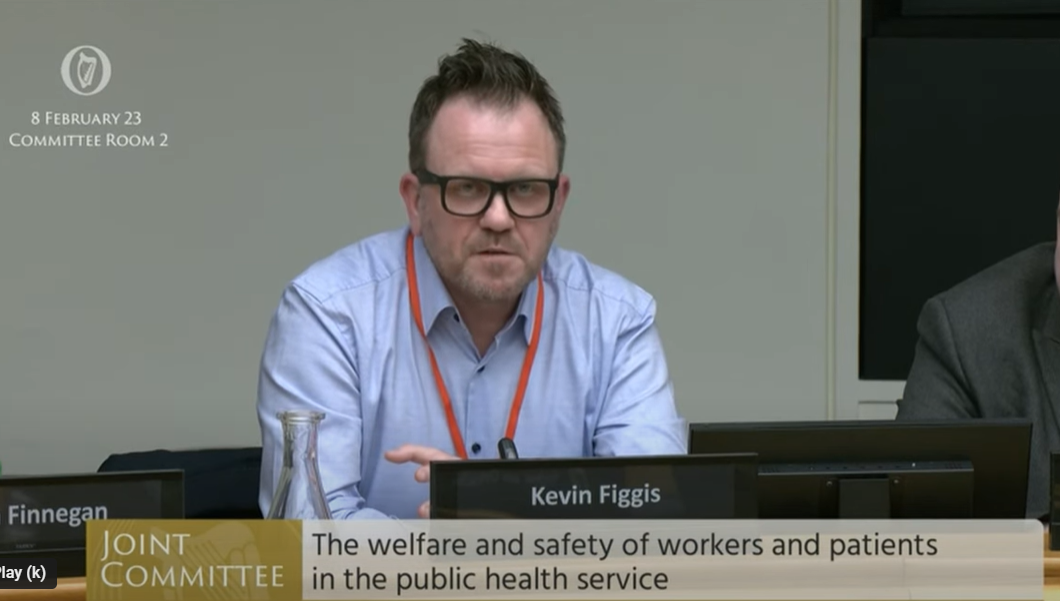 SIPTU supports Seanad motion on equality for healthcare staff assaulted at work
The SIPTU Health Division has called on all parties to back a motion that will be tabled in Seanad Éireann this evening (Wednesday, 22nd February) which calls on supports for healthcare staff, who suffer an assault in the workplace, to be based on equality of access and not the grade of the worker involved.
SIPTU Health Division Organiser, Kevin Figgis, said: "This motion, which is being tabled by the Labour Party, calls on the government to address the issue of inequality in the treatment of healthcare workers assaulted in the workplace which was highlighted in a SIPTU submission to the Joint Oireachtas Health Committee on 8th February.
"At the Joint Oireachtas Health Committee, we highlighted the fact that healthcare workers employed as support staff within the public health service only receive 25% of the benefits that their colleagues in other grades in the event of an assault at work.
"At the hearing, SIPTU highlighted that, after their nursing colleagues, support grade staff endure the second-highest level of assaults in the workplace, according to HSE data. We also raised the fact that, according to the HSE data, 41% of support staff assaulted at work are still unfit to return after three months by which time they have exhausted their entitlements under the HSE Serious Physical Assault Scheme.
"They are then, predominately, moving to ordinary sick pay, while their colleagues employed in other grades are continuing to receive payments under the HSE Serious Physical Assault Scheme. This policy is outdated and we support the call in the motion to end this disparity."
He added: "In addition, the motion also calls on the Government to conduct a review of all relevant protocols to ensure procedures, staffing levels and training are appropriate to minimise the risk of injury from an assault to a healthcare worker. It also calls for the development of a public awareness campaign which highlights some of the examples of assaults on healthcare workers. Both these measures were included in the SIPTU submission to the Joint Oireachtas Health Committee earlier this month."