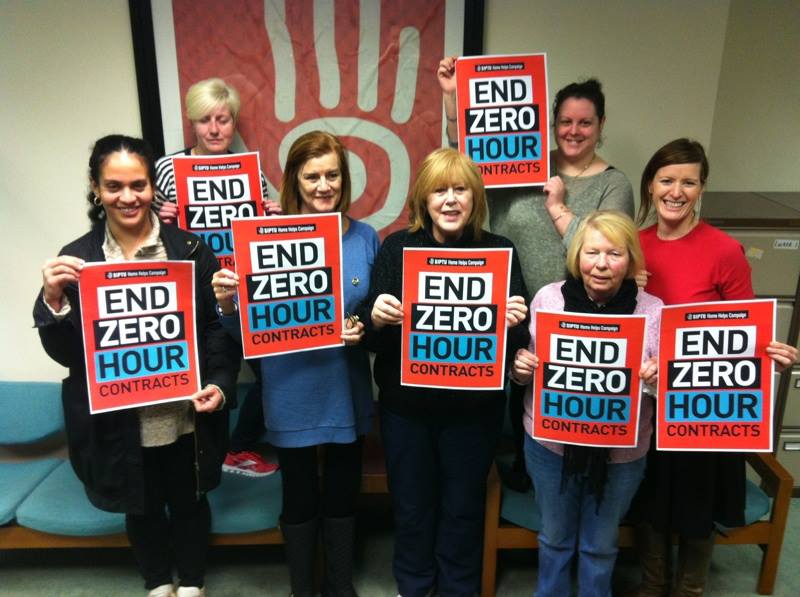 A new weapon in the war against low pay
From next Monday (4th March), the Employment (Miscellaneous Provisions) Act, becomes the law of the land.
This vital piece of legislation gives workers on flexible and low-hours contracts new rights and entitlements on working hours and pay.
Trade union representatives fought hard for this new law. The employers didn't want to give an inch. The new law gives more certainty to the lives of tens of thousands of workers across Ireland, particularly in hospitality, home care, retail and catering sectors, but only if the employer actually implements it.
As trade union members, we know zero-hour and low-hour contracts give employers control over the lives of workers. This power imbalance makes it very difficult for workers to speak up, plan their lives or make ends meet.
Bad employers often use the threat of reduced hours to keep workers in line and to punish workers for being unavailable for work at very short notice. This legislation re-tips the balance and makes progress in giving workers back control.
Set down in law are minimum payments for workers if their employer fails to provide them with work or sends a worker home without pay having reported for duty. Workers are also now entitled to be guaranteed hours of work that reflect their normal working week.
The practice of putting workers on a low-hour contract while in reality, they work a much longer week is now effectively banned.
The best way to enforce this law in your workplace is to ensure that every worker is in the union.