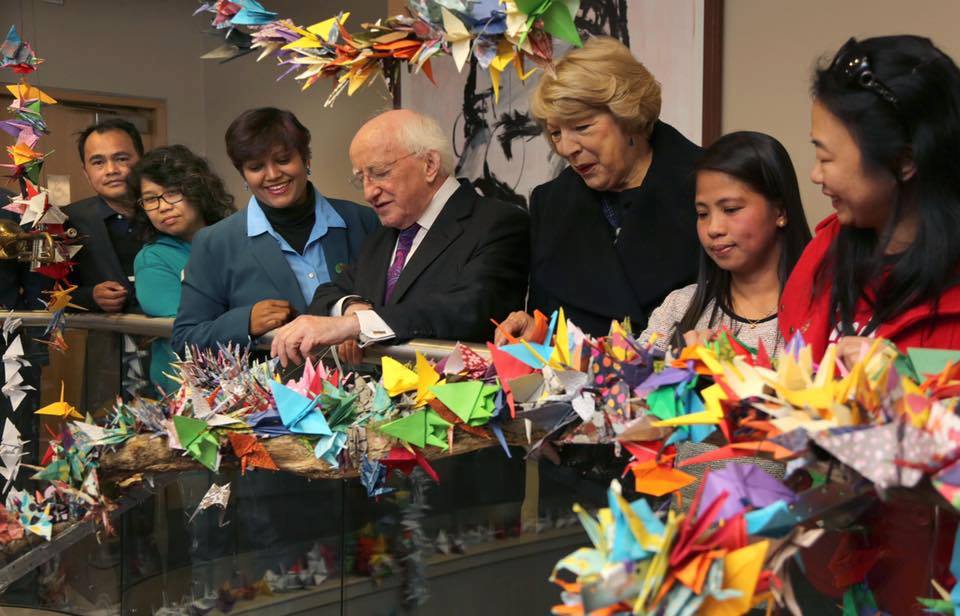 Undocumented Workers meet President Higgins
Today is International Migrants Day. There are between 20,000 and 26,000 undocumented migrants – including children and families – living and working in Ireland. The majority have been here many years and are deeply rooted within our communities.
President Michael D. Higgins paid a visit to Liberty Hall to view the Justice for Undocumented's 1,000 Wishes, 1 Reason art installation.
SIPTU is affiliated to the Migrant Rights Centre Ireland's Justice for Undocumented Ireland group and supports their call for a regularisation scheme for Ireland's undocumented workers.