Three steps to full pay restoration
The Public Service Stability Agreement which you are now being asked to consider arose from determined efforts to secure an accelerated clear path to full pay restoration and to win commitments on job security for our members in the health service.
The agreement, endorsed by SIPTU National Executive Council, provides increases in pay for many and puts money back in the pockets of the lowest paid health workers providing essential frontline health services. The agreement also provides job security with no compulsory redundancies and maintains a strong defence against the threat of privatisation.
The first step secures an increase in pay between 7% and 9% over the course of the agreement from January 2018. One full year ahead of schedule.
The second step allows for non-pensionable pay to be totally exempt from the Pension Related Deduction (PRD) for example: overtime, premiums and allowances.
The third step increases the threshold for the deduction of PRD on pensionable pay from €28,750 to €34,500. This will leave many SIPTU members in support grades completely exempt from PRD.
These three steps combined complete our journey out of FEMPI and puts more pay back in your pocket.
Ballots opened in workplaces around the country last Monday (3rd July) and members have until Wednesday 9th August to have a say and cast a vote.
THERE IS ALSO AN OFFICE BALLOT IN LIBERTY HALL AVAILABLE TO ALL MEMBERS.

CONTACT US ON 01 858 6466 FOR MORE DETAILS

MEMBERS CAN ALSO ORDER A POSTAL BALLOT – CLICK HERE
Please get in touch with your local organiser or shop steward to make sure you cast your vote or email ask@siptuhealth.ie to get more details.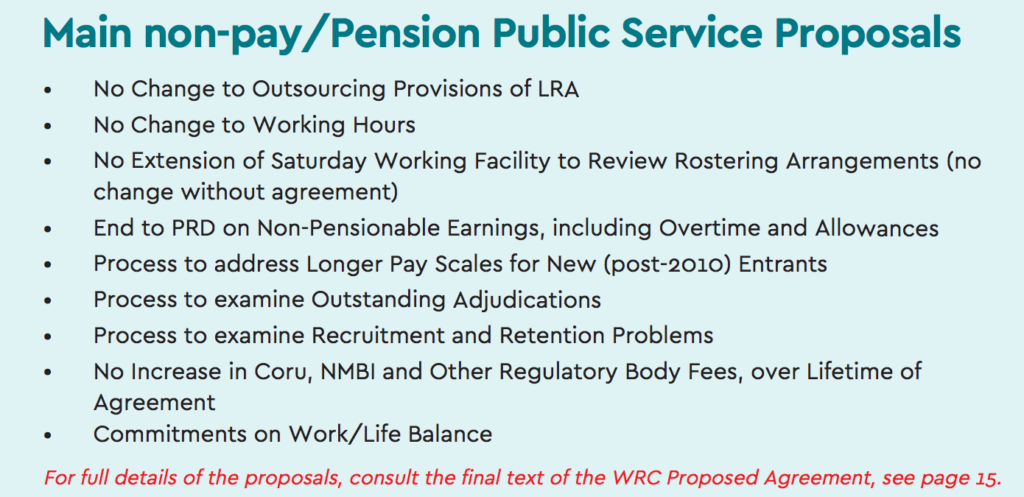 Download documents and leaflets
Click here to download all of the information on Support Grades
Click here to download all of the information on Nurses and Midwives and Allied Health Professionals
Click here to download all of the information on Ambulance Workers
Click here to download all of the information on Home Helps
Additional downloads
Click here to download all of the information on Interns
Click here to download all of the information on Chefs