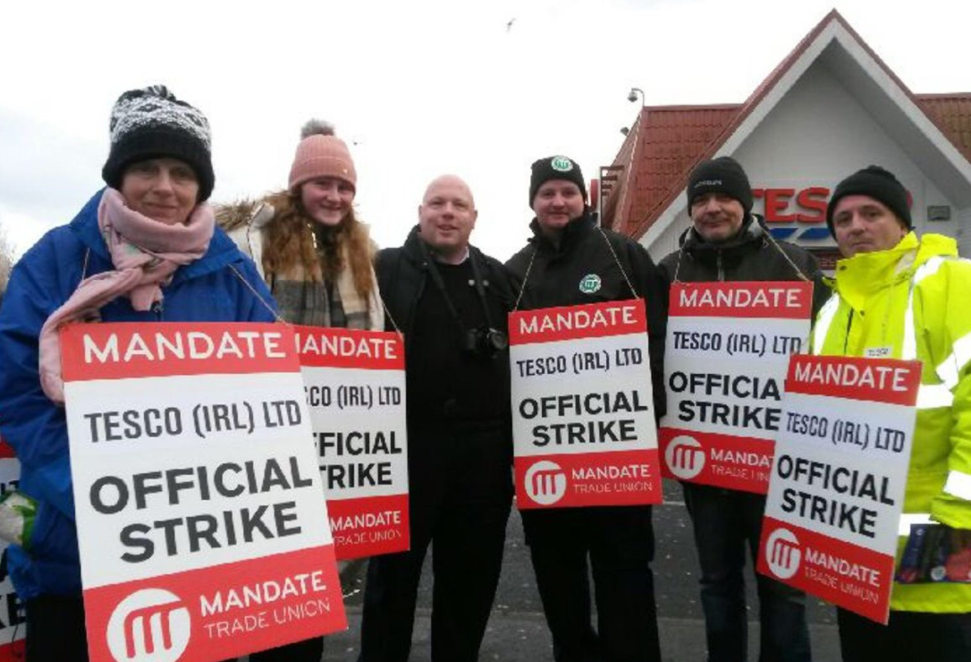 Tesco Dispute
This morning, Tuesday, 14th February, our colleagues in Mandate trade union commenced an official industrial dispute with Tesco Ireland and have placed pickets on eight stores across the Republic of Ireland.
A further eight stores will join the strike on Friday, 17th February, 2017.
Tesco Ireland is threatening to make unilateral changes, without agreement, to the contracts of employment of long serving staff which could see significant reductions in their take home pay.
It is unacceptable to all trade unionists that an employer would make unilateral changes to terms and conditions/contracts of employment and agreements. The threat by Tesco Ireland to impose changes without agreement cannot be condoned.
We are asking all of our shop stewards, activists and members to support the call to shop with your conscience from Tuesday, 14th February, 2017 until such time as this dispute is resolved.
We are also asking that you are aware of where you shop and how that employer treats workers. This does not just mean employers in the retail sector who are proposing unilateral changes to terms and conditions/ contracts of employment without negotiation and agreement. It also means those employers who won't recognise the right of workers to be represented by trade unions, who ignore collective bargaining and those who only issue low/zero hour and 'if and when' contracts.