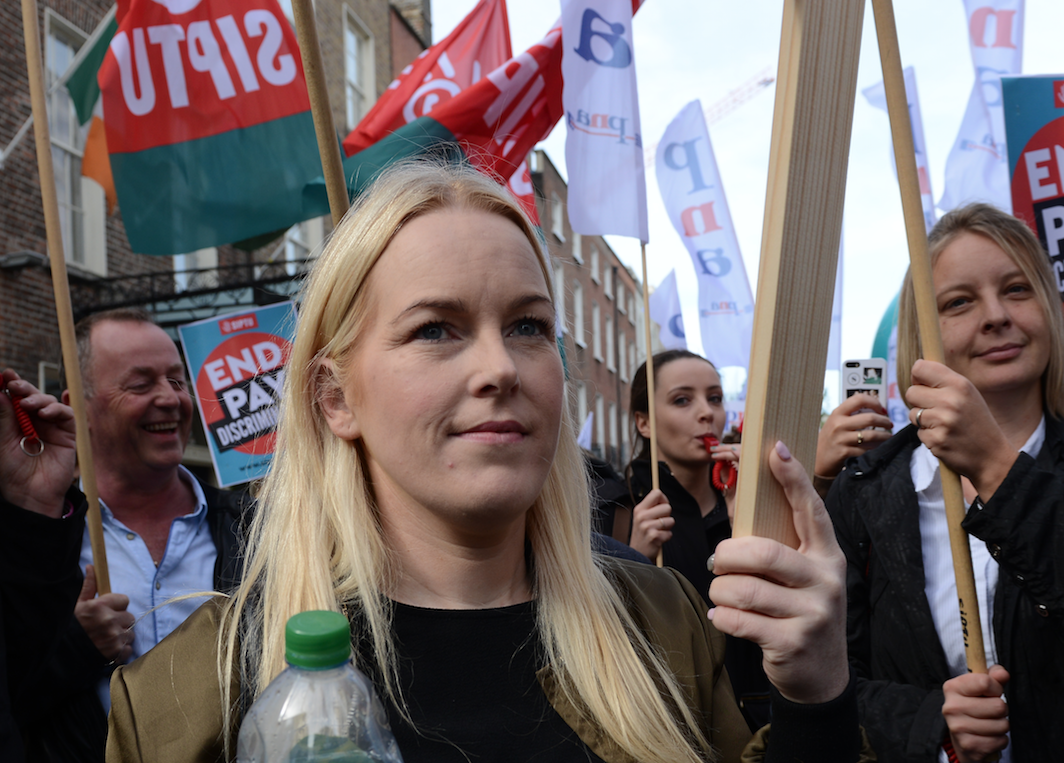 SIPTU nurses to highlight pay injustice for graduates
SIPTU nursing representatives will meet with the Minister for Health, Simon Harris, and health spokespeople from the opposition parties, on Thursday, 22nd September, as part of their campaign to highlight the injustice of the non-payment of incremental credit to nurses who graduated between 2011 – 2015.
To further highlight the campaign, SIPTU nursing members will protest, alongside their colleagues in the INMO and PNA, outside Dáil Eireann on Tuesday, 27th September at 11.30 a.m.
SIPTU Nursing and Midwifery Sector Organiser, Kevin Figgis, said: "Last December, SIPTU nursing representatives, the INMO and the PNA concluded an agreement with the HSE and the Department of Health that restored incremental credit for the 36-week Nursing Internship for those who graduated from 2011 onwards.
"However, the Department of Public Expenditure and Reform (DPER) subsequently amended part of the agreement, making the incremental credit only payable to nurses who graduated in 2016 onwards. This means that 2011-2015 nursing and midwifery graduates are left in a position where they will be earning substantially less than their colleagues who qualified prior to 2011. Evidence points to this pay injustice and two tier system as having a detrimental effect on recruiting and retaining nurses."
SIPTU Organiser, John McCamley, said: "A recent survey, carried out by the Union of Students of Ireland cites the withdrawal of incremental credit as a contributing factor to graduate nurses who remained in Ireland, now deciding to leave and those that left deciding to stay working abroad.
 "The DPER can remove this barrier to recruitment and retention, while also cutting down on spiralling nursing agency costs, by honouring the agreement made in December. It is time that the vital contribution that nurses, who graduated in 2011 – 2015, have made to our public health service, is recognised."