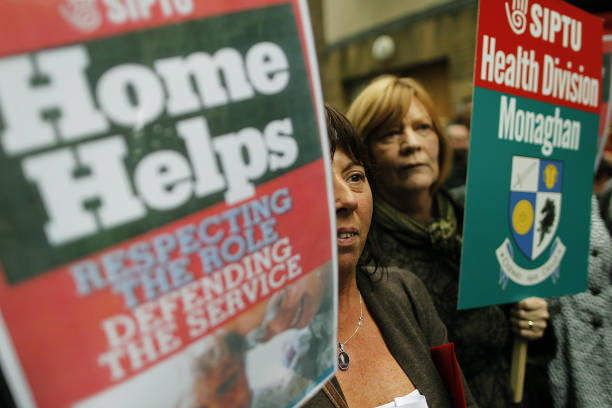 SIPTU Healthcare Support Assistants in Cork and Kerry vote for industrial action
SIPTU Healthcare Support Assistants (HSA) in counties Cork and Kerry have voted overwhelmingly in favour of taking industrial action in a dispute concerning the failure of the HSE to implement the conditions of new contracts, in a ballot counted on Wednesday, 21st November.
SIPTU Sector Organiser, Marie Butler, said: "SIPTU represents approximately 1,000 HSAs throughout counties Cork and Kerry. Despite the commitment of these workers to their profession, of assisting those in need in their own homes, the level of anger they feel at the failure of the HSE to honour their new contracts is such that more than 80% voted in favour of industrial action.
"We are calling on the HSE to heed this vote and immediately implement the terms of these new contracts."
SIPTU Industrial Organiser, Ted Kenny, said: "If our members are forced into taking industrial action by the HSE, their clients can rest assured that everything will be done to ensure that it does not impact on their well-being.
He added: "The position of having to consider a campaign of industrial action, which their employer has forced them into, is deeply upsetting to these workers. However, they are committed to ensuring that the hard negotiations which went into their securing new contracts, which will improve the services they provide, has not been in vain."