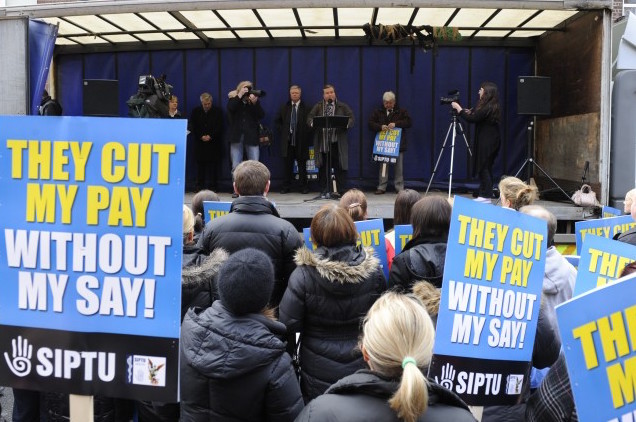 SIPTU Health representatives welcome progress on public sector pay talks
SIPTU Health representatives have welcomed the news that the Irish Congress of Trade Union's Public Service Committee and the Government are set to enter pay negotiations in January 2017.
SIPTU Health Division Organiser, Paul Bell, said: "Our members welcome this positive development. It will go some way to repair the damage caused by the Government over the last few months insisting that it would not discuss the fast-tracking of pay restoration within the framework of the Lansdowne Road Agreement.
"The confidence building measures which are being sought by the committee, which are to be in place by the end of January, will hopefully go some way to overcoming the anomalies created by the Government over the last number of weeks.
 "The measures will allow us to enter a second phase of meaningful negotiations once the Public Service Pay Commission completes it work. We are confident this strategy will enable the public service unions to agree a fair and sustainable successor to the Lansdowne Road Agreement in 2018."