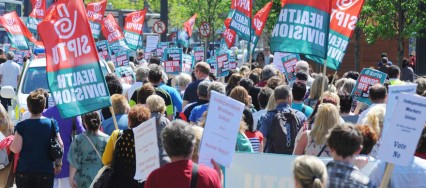 SIPTU demands answers from Health Service Executive over storm preparations
SIPTU representatives have today (Wednesday, 18th October) written to management in the Health Service Executive (HSE) to clarify why Home Care workers were expected to remain working on Monday (16th October) after HSE offices were shut at midday due to the unprecedented weather conditions.
SIPTU Organiser, John McCamley, said: "Our members want answers from HSE management as to why vulnerable workers, who work mainly in isolation in the community, were left in limbo during Storm Ophelia while managers and coordinators were sent home at noon.
"It is totally unacceptable that in some parts of the country Home Care workers were given directions to finish before the worst of the storm hit but in counties Louth and Meath staff were not informed of when to complete their duties."
He added: "It is my understanding that some of our members were unable to contact their local co-ordinator or manager due to the offices being closed. This raises serious questions around governance in any difficult emergency situations.
"We are calling on management to put in place proper supports and backup for these workers in case of all emergency situations similar to Monday's storm to protect the health and safety of both clients and staff."