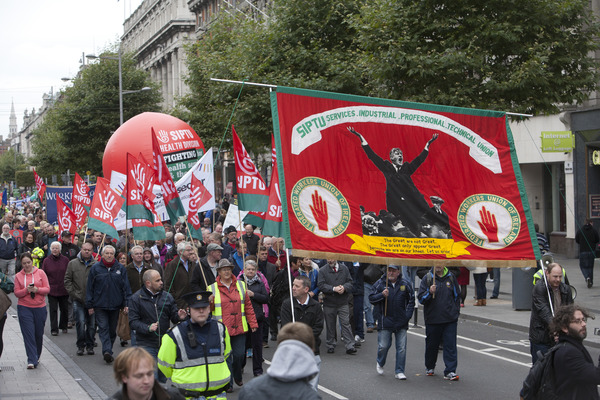 Pay Talks Update: United we stand, divided we beg
Yesterday (Wednesday, 31st May), SIPTU representatives said it would be wildly optimistic to think that a deal could be done by the original target date of this Friday (2nd June).
As we enter the ninth day of negotiations with their recommencement at 2.00 p.m. today (Thursday, 1st June) a number of our trade union colleagues have voiced their utter frustration that no detailed costed proposals specifying potential pay restoration or increases in pension contributions have been put forward in any meaningful way.
Government outsourcing proposals remain utterly unacceptable to SIPTU representatives and we have reiterated to the employer that outsourcing is red line our members will not cross.
With limited financial room for manoeuvre in 2018 and a so-called fiscal space of just €200 million, that only some of which can be allocated to pay, there will be difficult choices to make for all parties. SIPTU representatives remain committed to the "United we stand, divided we beg" policy of the Public Service Committee of ICTU.
As we said yesterday it is extremely likely negotiations on an extension to the Lansdowne Road Agreement will run into next week. SIPTU representatives also warned yesterday that there was no guarantee that a new public service agreement can be reached with the Government.
In the coming days, we may have the first real test for our new Taoiseach in waiting.