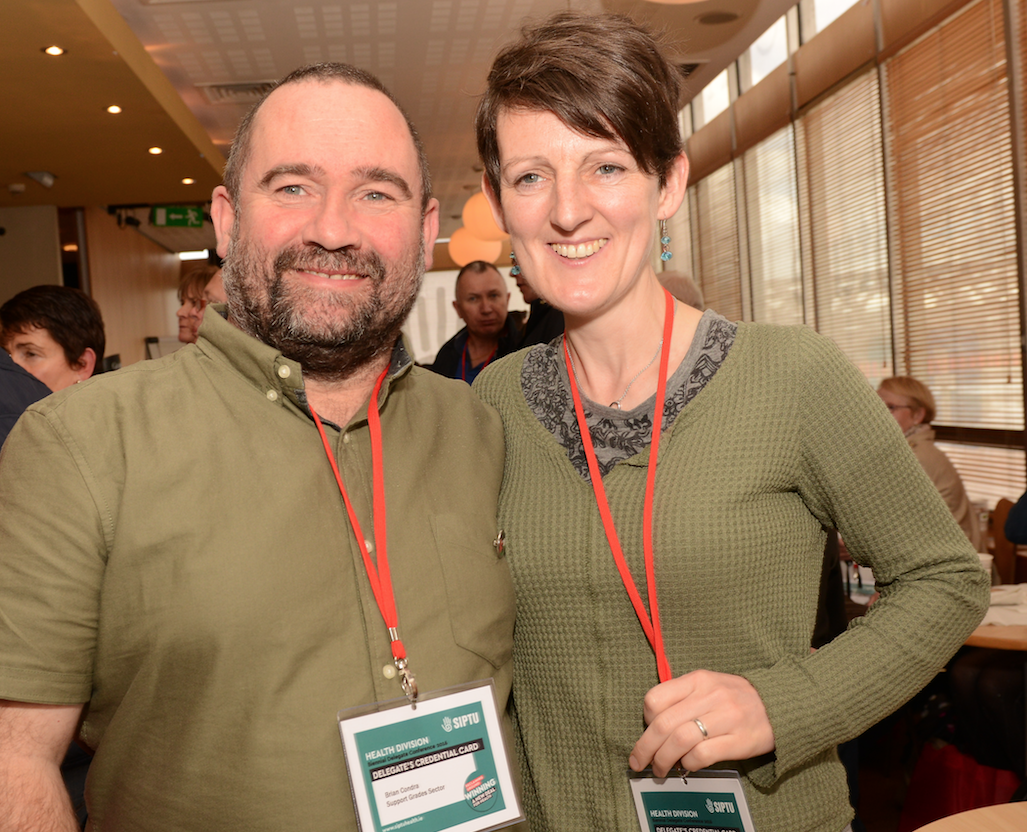 Health conference highlights vitality of our union
The message was clear from more than 200 delegates who attended the recent SIPTU Health Division Biennial Delegate Conference in Liberty Hall – our union has weathered the economic storm and is now set on the path of reclaiming the ground lost by workers in recent years.
A resolute determination was evident in union leaders' addresses and contributions from members, as the conference examined the work done over the last two years and decided on the Division's future agenda. Delegates discussed the organising campaigns that have successfully brought together Health Care Assistants and workers in the Intellectual Disability Sector to fight for better conditions through their union.
Clear demands for speedy pay restoration and increased funding of the public health service solidified around the conference's slogan of a 'New Deal for Health'. 
However, there was also a focus on the union's wider social justice mandate with a voluntary worker at a Calais refugee campaign delivering a heart-rending account of conditions there. This ensured that a motion calling on the union to intervene both nationally and internationally to assist the plight of refugees was passed unanimously.
Our members in the health service have set a high standard for enthusiasm and determination which, no doubt, will be maintained by the other divisions of the union as the conference season progresses.